Events
Whether we're hosting an event or simply presenting at one, we never want to miss a chance to connect with our customers, partners and fellow problem-solvers.
Maxar global events calendar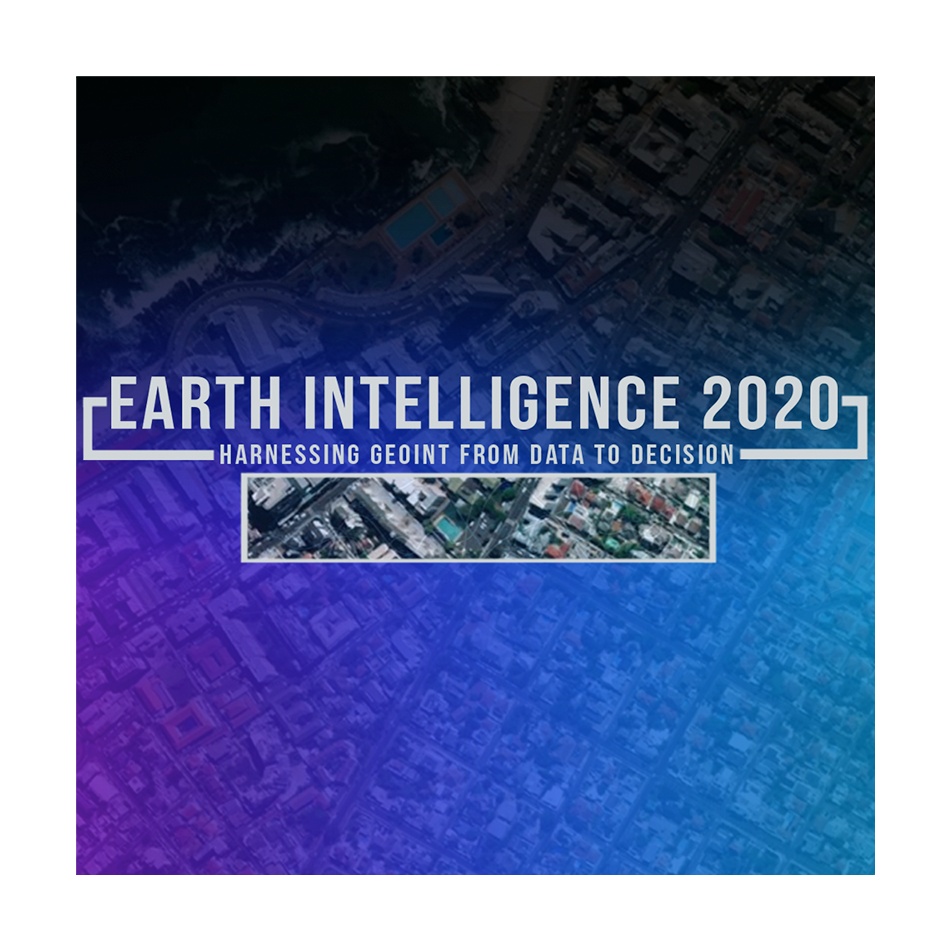 Join us at Earth Intelligence 2020 hosted by Defense Strategies Institute and focused on Harnessing GEOINT from Data to Decision. The event will bring leaders from across the U.S. defense and intelligence community together for a half day of virtual sessions focused on Earth Intelligence challenges facing the government and commercial sectors. Moderated by Tony Frazier, Maxar's Executive Vice President of Global Field Operations, and attracting senior government officials from NRO, NGA, Army, JAIC, NASA and more, the sessions will discuss ways to leverage emerging technologies and capabilities to maintain an edge over potential adversaries.
October 22, 2020 8:30 a.m. EDT
International Astronautical Congress (IAC) 2020
Visit Maxar's virtual booth at IAC 2020 to learn about how the company is leveraging its flexible spacecraft platforms and nimble space robotics for NASA's Artemis program.
SpaceCom
Don't miss the SpaceCom Conference & Exhibition dedicated to accelerating the global business of space. Be sure to tune in to hear Orla Dermody speak on the "Use of Satellites for Crisis Anticipation, Mitigation and Recovery Panel moderated by Acting NOAA Administrator, Dr. Neil Jacobs as well as Laurie Chappell speak on the "Leveraging Commercial Capabilities for NASA's Artemis Program and Cislunar Exploration" panel with Dynetics and Astrobotics.
AIAA Ascend 2020
Join space industry leaders in discussing solutions for accelerating space commerce, exploration and discovery.
USGIF Geospatial Gateway Forum
Tune in with us at USGIF Geospatial Gateway Forum, put on in partnership between USGIF and St. Louis University (SLU). The event will showcase emerging location science capabilities including the potential to aid vulnerable populations and improve overall community resilience. Our Kumar Navular will be on the "Technology Migration to the Show Me State" panel and be sure to check out our booth and on-demand Lightning Talk.
AFCEA-LA Space Industry Days
Join us at Space Industry Days for an opportunity to hear from the United States Air Force and Space (USAF) and Missile Systems Center (SMC) senior leadership and program offices on current and emerging opportunities as well as plans for the next five years. The conference will focus on the future of military space, and will also include panels with industry representatives providing their perspective on the challenges they are facing as they develop aerospace solutions.
I/ITSEC
Join us at vI/ITSEC, the world's largest Modeling, Simulation and Training Conference. We look forward to collaborating with government and industry on emerging requirements, trends, and challenges.